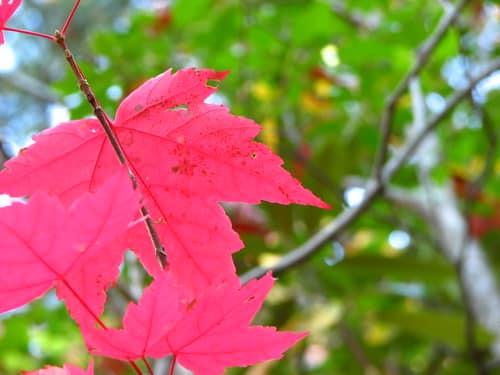 While we've had a busy and exciting summer on Lookout Mountain this year, it's time to settle into another beautiful fall on Lookout Mountain.  With so many fun festivals happening, and with the regional fall foliage putting on its vibrant annual show, fall is the perfect time to visit the greater Chattanooga area. Designated as one of the top cities for outdoor living, there is no shortage of trails to explore and views to enjoy in the stunning Tennessee Valley.  So whether you'd like to slow down and enjoy the spectacular show put on by Mother Nature each fall, or whether you want to participate in as many fun festivals and events as you can, Chattanooga is the perfect fall destination for you.  Book your room at our luxurious Bed and Breakfast, located on nearby Lookout Mountain, and enjoy the beauty of fall, and the vibrant culture of nearby Chattanooga.
See the Fall Foliage in Chattanooga
Just steps outside your door, you'll find arguably one of the best views in the Chattanooga Valley, with the stunning 7-state panoramic view found at the top of Lookout Mountain.  An entire day can be spent here hiking the various trails, marveling at the beauty of Ruby Falls, enjoying the breathtaking views of Chattanooga's spectacular fall foliage from Lover's Leap, or riding up the steep slopes of the Incline Railway.  Celebrate the bounty of fall and German heritage each weekend in October at Rocktoberfest, atop Lookout Mountain.  Hiking through the extensive networks of parks and trails in Chattanooga will certainly give you a front row seat to Chattanooga's spectacular fall foliage display, but it can also be enjoyed by train, boat, or bike.  Ride your bike along the Riverwalk, or hit the trails on Lookout Mountain and Signal Mountain.  Take a cruise into the stunning Tennessee River Gorge, and enjoy fall's show from a unique vantage point.  Or, if you'd rather, jump on board the Tennessee Valley Railroad for a variety of train rides through the beautiful Tennessee and North Georgia valleys.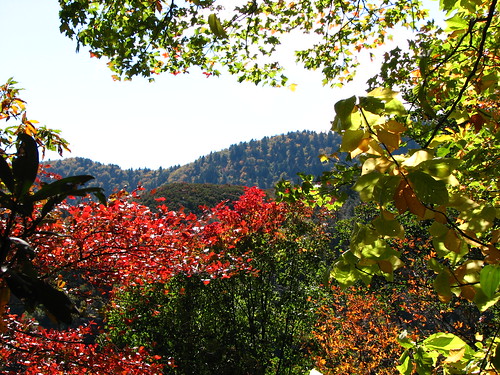 Though the vibrant displays of fall foliage will make any trip to Chattanooga well worth your time, there are so many fun fall festivals and events happening in Chattanooga.  In October, Chattanooga is affectionately referred to as ChattaBOOga.  Here, you'll find a haunted cavern in Ruby Falls, Rock City's thrilling corn maze at Blowing Springs Farm, the Halloween Eerie Express from Tennessee Valley Railroad, WinnepeSPOOKah at Lake Winniepesaukah, and even nightly ghost tours of downtown Chattanooga.  If you're not one for the thrills, then make sure you catch the Head of the Hooch, one of the world's largest rowing Regattas held the first weekend in November.  As you can see, Chattanooga is a fall destination that truly has it all.  Book your stay at our Lookout Mountain Bed and Breakfast, and discover the spectacularly spooky side of Chattanooga this fall.