You won't want to miss one of Chattanooga's most popular events of the yearーthe Riverbend Music Festival! You'll find people from all over coming together to celebrate a variety of music genres, including country, rock, pop, and more! It's the perfect setting for a lively date night or a casual outing with friends. The event usually hosts around 100 artists to play on five different stages throughout the venue. The festival takes place along the Tennessee River, which offers stunning views, along with the great tunes! Keep reading to learn everything you need to know to make the most of your time in Chattanooga. 
Why You Need to Attend the Riverbend Music Festival
About the Event
Each year, the city of Chattanooga hosts its Riverbend Music Festival to celebrate the beginning of summer. Thousands of people gather during the four-day event to enjoy music, local food, and great company. 
The event's most anticipated performers are featured on the Coca-Cola stage, which is a barge that has been converted into a concert stage. Amphitheater seats are built into the venue's hillside and face the barge as it floats on the Tennessee River. It's a scene unlike any other! 
Details
Location: Ross's Landing, Chattanooga, TN.
When: Wednesday, May 27, 2020 – Saturday, May 30, 2020. 
Order your tickets for the Riverbend Music Festival.
Music Lineup
The Riverbend Music Festival always delivers an impressive lineup of musicians. You'll mostly find country and folk artists, but it isn't uncommon for the festival to venture outside of these as well. In previous years, attendees have seen some of the biggest names in country music, including Thomas Rhett, Jake Owen, Sam Hunt, and Florida Georgia Line. The festival has also hosted names like Salt-n-Pepa, The Beach Boys, and Earth, Wind & Fire. There's plenty of variety. 
This year, you can expect to see a variety of new, emerging artists, as well as a few major headliners that are sure to draw a crowd. Here are some of this year's most well-known performers:
Darius Rucker

Brothers Osborne

Jody Jinks

The Cadillac Three

The Revivalists
You can find the full list of performing artists here. 
Local Tips 
You're sure to create great memories at this popular festival, but you'll want to come prepared. We have a few tips to make your experience as enjoyable as possible!
The earlier you arrive, the better! Finding a parking spot will be less competitive, and you'll have your pick of seats. 

It's always nice to have a couple of chairs or a blanket to sit on. You never know when you might find yourself needing a break from standing.

If it becomes too crowded around the larger stages, you can usually find open space around a smaller one. 

Don't forget to pack sunscreen.

Bring a camera! You'll want to capture all of the fun. 
Stay Nearby at Chanticleer Inn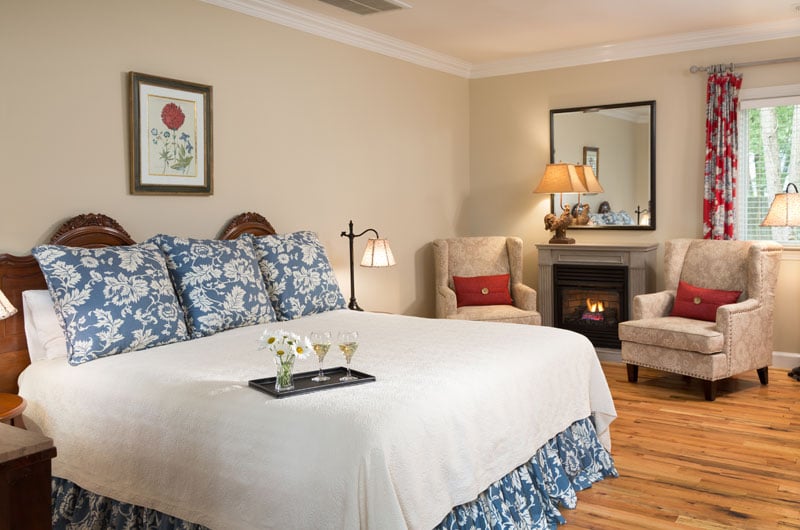 After a long day outdoors, you'll surely want to escape the crowds in the evening. Stay with us at Chanticleer Inn to enjoy a little peace and quiet. We're located on Lookout Mountain less than 20 minutes away from Ross's Landing. Our luxury bed and breakfast offers the perfect getaway for any occasion. You'll enjoy breakfast each morning in our dining room and a glass of wine each evening around the fire pit. If you need more suggestions for things to do while you're visiting, ask our staff who are local experts! Check our availability and book your stay today. We can't wait to host your Chattanooga getaway.