Chattanooga is known for providing outdoor thrills, but what is there to do on a rainy day? Plenty! Stay inside to experience some of the most thrilling sights of all at these exciting Chattanooga, TN, museums. 
Learn About All of the Most Interesting Chattanooga, TN Museums
Battles for Chattanooga Museum
It's no secret that Chattanooga holds a great deal of history, specifically from the Civil War era. You'll find the Battles for Chattanooga Museum on Lookout Mountain at the entrance to Point Park. Browse through the historical exhibits to acquaint yourself with the monumental history before venturing on to the Civil War battle sites. You'll see the Civil War come to life before your eyes using cutting-edge digital technology. 
Find out more about tickets.
Tennessee Aquarium
You're never too old to marvel at the sight of a sea turtle. You can do just that at the Tennessee Aquarium, one of America's most impressive. The aquarium works to educate its visitors about ocean conservation efforts and ways to protect the reefs. You can journey through the exhibits from freshwater mountain streams to the depths of the ocean. You won't believe what you'll see! 
Find out more about tickets. 
Tennessee Valley Railroad Museum
The Tennessee Valley Railroad Museum is a museum, unlike any other. As part of the National Railway Historical Society, it will transport you back in time to an era when railroads dominated American travel. They offer authentic train ride experiences that last anywhere from 75 minutes to 9 hoursーyou choose! What better way to absorb history than to live it? 
Coker Museum
The Coker Museum flashes back to the earliest days of motor transportation. You'll find over 100 vintage cars, motorcycles, rare memorabilia, and even airplanes suspended from the ceiling! Plus, you can witness these masterpieces being built in Coker's very own workshop. This museum is every car fanatic's dream. 
Chattanooga Pinball Museum
For some, the Chattanooga Pinball Museum will make you feel like a child again. For others, it provides an exciting new experience that they've only seen in movies! Explore this vintage arcade and get unlimited access to all of their games and classic machines. Nothing beats unleashing your childish side now and then. 
Songbirds Guitar Museum
Explore an impressive collection of rare and vintage guitars at Songbirds Guitar Museum. This rock and roll gallery is located inside the popular Chattanooga Choo Choo attraction and allows visitors to experience American history through music. It has been recognized in recent years by publications like USA Today and Thrillist. 
Local Tip: You can save 10% on your ticket when you subscribe to their mailing list. 
Find out more about tickets.
Stay at Chanticleer Inn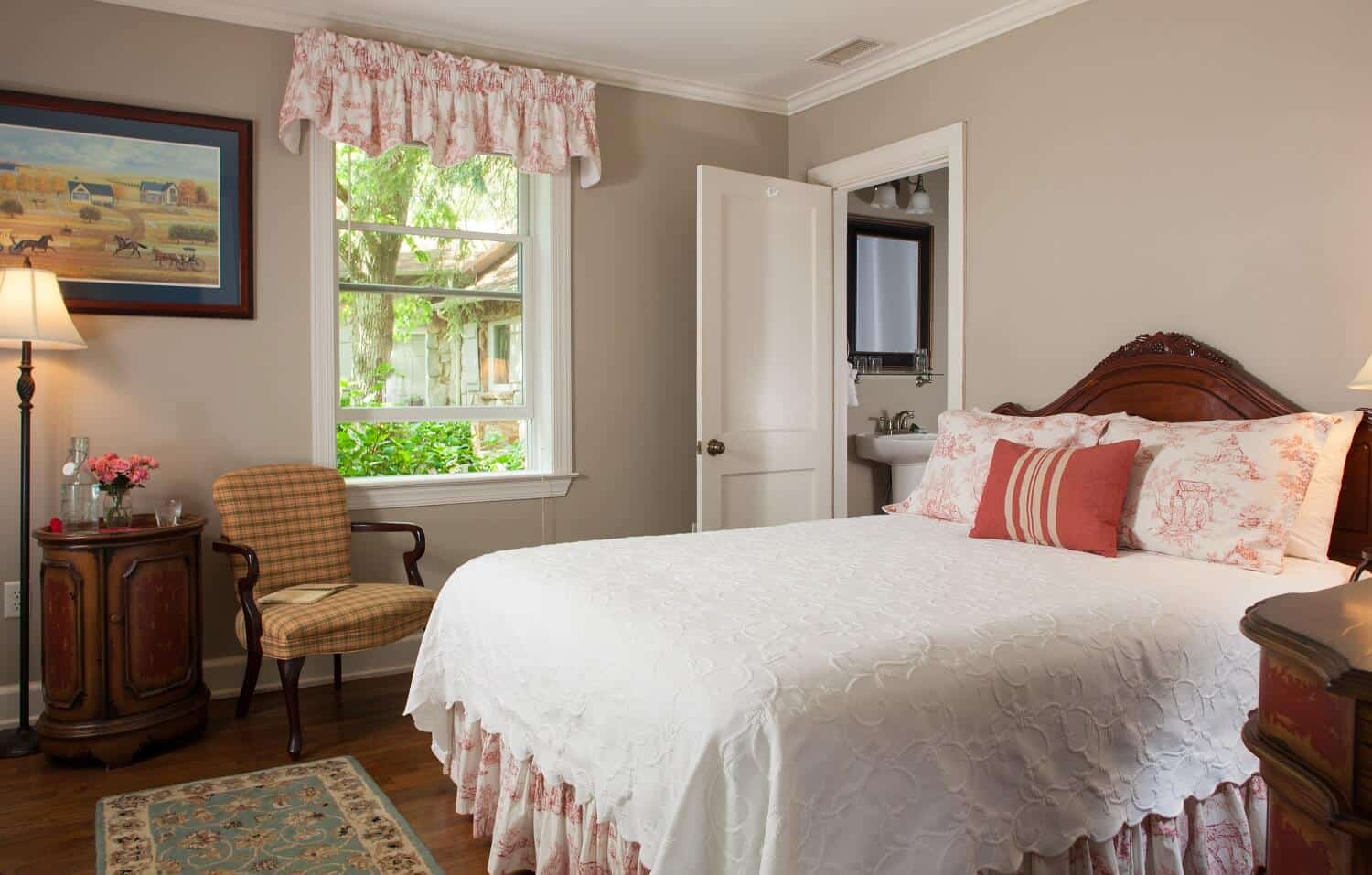 You don't have to travel far from these fascinating museums to find a comfortable and luxurious place to stay. Plus, there's no better way to embrace history than by staying where it all happened. Our bed and breakfast is located on Lookout Mountain, just a short drive from all of the best places to eat, drink, and play. You'll have the convenience of staying close by while also finding peace and relaxation in the mountains. Book your stay with us today.