Whether you want to explore Chattanooga's extraordinary scenery, or you'd prefer to just sit back and relax while we pamper you in style, the Chanticleer Inn is the perfect place to spend some quality time. Our Inn is a destination unto itself, which is one of the many reasons we have been consistently ranked as one of the top Bed and Breakfasts. Our Inn offers guests a beautiful setting, exceptional décor, hospitality, and amenities that all contribute to an exceptional romantic getaway. From the moment you arrive, you'll see what sets us apart.
From Now through December 7th, 2020, we are offering a special gift certificate promotion. For every purchase of a $250 gift certificate* for a friend or family member, we will offer you an additional complimentary  $50 gift certificate**  for your use. If you purchase a $500 gift certificate*, we will offer you an additional complimentary  $100 gift certificate** for you to use!
*Gift Certificates are valid from date of purchase through January 1, 2028.
** Additional complimentary gift certificates are valid between January 1, 2021 to April 30th 2021. 
We have a limited number of gift certificates available with this offer so please call now (706) 820-2002 or purchase your gift certificate online!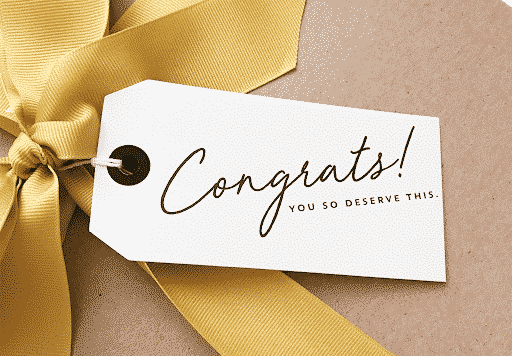 Our innkeepers are here to help every step of the way, and will provide the guidance you need to design your ideal getaway, whether that means arranging activities, dining, spa treatments, or just exploring the Chattanooga area. Beyond exquisite hospitality, our suites are elegantly designed with your comfort in mind, setting the perfect stage for romantic getaways. We offer modern amenities too, including a gourmet breakfast. You'll want for nothing during your time with us, which is the entire point of a getaway in the first place.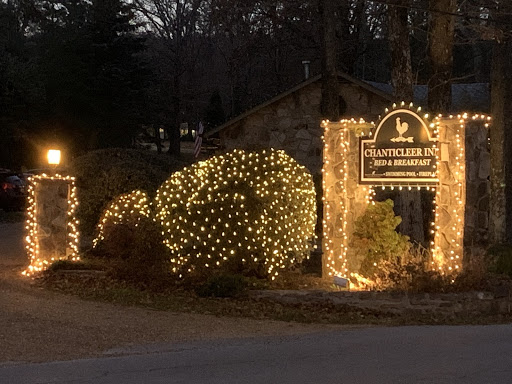 Why Chattanooga is the Perfect Destination
1) Explore
You can get outside and enjoy the great outdoors all year round in Chattanooga. Summer brings sunny days perfect for swimming in lakes, taking a paddleboard out on the river, and hiking around the woods. Autumn brings cooler weather and a wave of intene fall color to every inch of the region. Mountain biking, mushroom foraging, and corn mazes are just a smal sample of autumn activities. When winter comes, you'll still find people hiking around and climbing in the woods around town. Check out some of Our Favorite Winter Hikes. Winter is also the perfect time to visit the underground Ruby Falls or go ice skating at the Chattanooga Choo Choo. Springtime is a favorite time for wildflower viewing, birding, and rock climbing. Plan your outing with our guide for the Best Spring Hiking in Chattanooga. No matter what time of year you visit or the weather, there is always something to do in Chattanooga.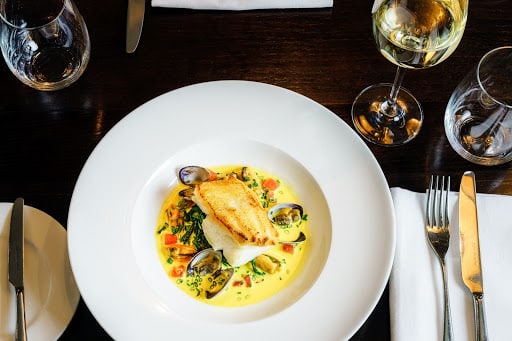 2) Dine
Tucked into the foothills of the Appalachian mountains, Chattanooga boasts a unique flavor with influence of Southern cuisine, Tennessee soul food, and local ingredients from the numerous farms and growers around town. You can find some of Our Favorite Eateries ranging from fine dining restaurants for date nights to smokehouses with irresistible barbeque to modern American restaurants serving up Southern comfort food with style. Warning: Chattanooga restaurants may cause mouth watering, stomach rumbling, and a desire to leave everything behind for one bite of goodness.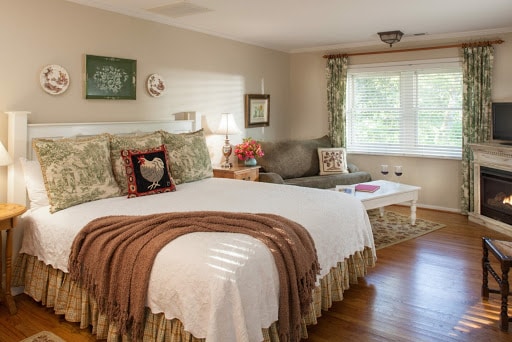 3) Relax
Chattanooga boasts a slower way of life. Get out of the hustle and bustle of everyday life and take a breather. At Chanticleer Inn, the luxurious private rooms offer you a quiet and peaceful homebase for your getaway. Take a soak in the pool during the summer, enjoy your coffee while walking around the woods, or simply snuggle up in your plush accommodations and unwind. Chattanooga also has some incredible spas so you can treat yourself to a massage, facial, mani-pedi, or all of the above and leave town feeling relaxed and rejuvenated.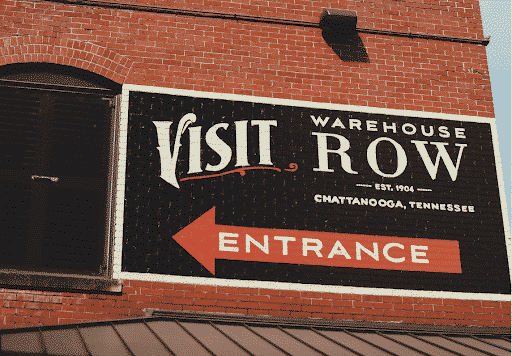 4) Shop
Walking through downtown Chattanooga is always delightful as something new seems to catch your eye with each outing. You'll find cute little boutiques, gift shops, book stores, antiques, and all sorts of unique little specialty shops. Warehouse Row is a former Civil War site that has been turned into a small mall, Merchants on Main is a gift shop that carries just about everything you'd ever want, and the Moonpie General Store is a little shop purely devoted to MoonPies. There are hundreds of quaint shops tucked away in town. Come for a visit and find some treasures of your own. 
So as you begin to work your way down your holiday shopping list, consider adding a gift certificate from the Chanticleer Inn for those closest to you. It will be the highlight of their holiday. Purchase your gift certificate online, or call us today.