Seasonal changes in Chattanooga always have the region buzzing with possibility. The city overflows with breathtaking scenery, parks, restaurants, history, and a never-ending supply of hiking trails. Frequently touted as a top outdoors destination, there is no better way to spend a spring day than hiking in the Chattanooga hills. We can help you discover the best spring hiking in Chattanooga! Book your room at our luxurious Tennessee bed and breakfast today.  Then, pack your hiking boots and get ready to hit the trails.
Let us help you navigate the area like a local! Download our complimentary Vacation Guide for more ideas to inspire your next adventure. 
The Best Spring Hiking In Chattanooga
The opportunities for hiking in Chattanooga are diverse and unique. Here, you'll find trails suitable for a simple day hike or a rugged backpacking trip into the wilderness. There are endless miles of trails just waiting to be explored! This time of year, you'll discover blooming wildflowers, thriving greenery, and even wildlife. Here are some of the best hikes in Chattanooga to take this spring.
Cloudland Canyon State Park
If you're headed to Cloudland Canyon State Park, consider the West Rim Loop Trail. This moderately strenuous hike was voted one of the top 10 hikes in America by Backpacker Magazine! You'll find several lookout points along this path with stunning panoramic vistas of the canyon. If you aren't afraid of steep terrain, this is one hike you don't want to miss! 
Reflection Riding Arboretum and Nature Center
The Reflection Riding Arboretum and Nature Center offers 14 miles of leisure hiking trails. Here, you can explore beautiful paths and meadows with blooming wildflowers. Though this is a great hike year-round, the spring season is best to experience these lively blooms! Trail maps are available to download on the Nature Center website. 
Stringers Ridge Park 
You don't have to look very far for a great spring hike in Chattanooga. The best thing about this park is its close proximity to downtown Chattanooga. Stringers Ridge Park is a popular go-to for both locals and visitors alike, and you'll soon see why. There are about seven miles of well-maintained trails here, which include one of the best overlooks of downtown. You can access the stunning, panoramic view of our beloved city via the Cherokee Trail. You'll appreciate the charm and character this old trail has to offer.
Bluff Trail 
This is one of Chattanooga's oldest and most iconic trails, perfect for experienced hikers. The nine-mile Bluff Trail was built during the Great Depression. It hugs the rocky northeastern face of Lookout Mountain, which allows for incredible, bird's-eye views of Chattanooga Valley and the Tennessee River. The trail features Devil's Pit, Giant's Niche, caves, and natural bridges. If you want to embrace the full experience, start your journey at the Cravens House and hike the full 10-mile Big Daddy trail. You'll never forget these views! This is a strenuous hike, so be sure to come prepared for a full day. 
You can also visit some other Lookout Mountain legends like Sunset Rock and Point Park without straying too far from the Bluff Trail.
Enjoy Rest And Relaxation At Chanticleer Inn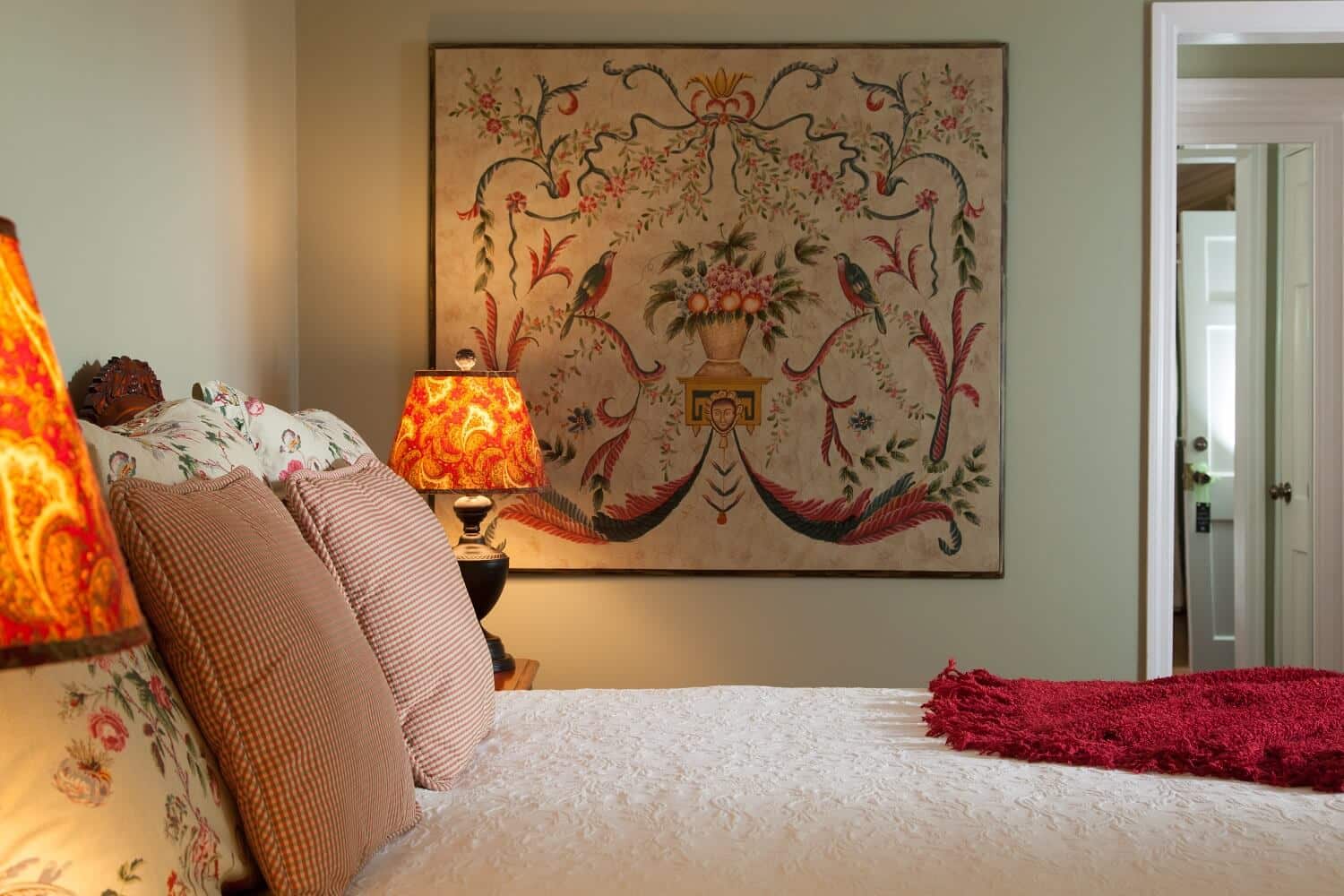 We should also mention the other exceptional hiking found right here on Lookout Mountain. Any hike you choose will be an extraordinary adventure to enjoy this spring. After a long day of trekking through the mountains, you'll want to stay close by. We invite you to book your stay at our luxury bed and breakfast on Lookout Mountain. 
Chanticleer Inn is the ultimate destination for nature lovers, and you'll have no problem getting cozy after a long day on your feet. This is the best place to get away and be one with nature. Enjoy our outdoor firepit, gourmet breakfast, comfortable linens, and more. Check our availability, pack your hiking boots, and start your hiking adventure today! We can't wait to hear all about it.