Living in a city like Atlanta has undeniable perks. There's something new to discover almost every day, whether it's a new shop or restaurant or event. However, everyone needs a change of pace and scenery every now and then. The next time you're looking for the best road trips from Atlanta, consider taking a trip to Chattanooga. 
Save time planning your trip – access our complimentary vacation guide! It features recommendations for all the best restaurants, shopping, attractions, and more. 
Why You Should Travel to Chattanooga
No matter the time of year, Chattanooga provides a beautiful retreat nestled in the foothills of the Appalachian Mountains. You'll find breathtaking scenery, a collection of museums and historical attractions, restaurants, and more waiting for you here. 
Depending on when you visit, there's a good chance there's something fun happening, too, whether it's a holiday-themed event or an annual celebration.
When to Visit
The weather in Chattanooga is fairly temperate year-round; during the summer, temperatures are in the high 80s, and in the winter they don't drop much below the 50s. So, if you're looking to escape the heat of a Georgia summer or would like to enjoy a temperate winter escape to the mountains, Chattanooga is the perfect option. 
How Long Is the Road Trip From Atlanta to Chattanooga?
At just around 2 hours, the road trip from Atlanta to Chattanooga is the perfect distance to enjoy a change of scenery without having to overexert yourself with extensive planning. Just take I-75 N out of the city, and as you leave the concrete and tall buildings behind, they'll be replaced with rolling mountains and fresh air. I-75 N will take you most of the way there.  
What to Do Once You Get Here
If you visit during the spring or summer, make time to enjoy some of the abundant outdoor activities available. Rock City or Ruby Falls are a couple of our favorites. 
Rock City is atop Lookout Mountain, just a few miles from downtown Chattanooga, though you would never guess with the magnificent ancient rock formations and the range of over 400 native plant species found here. 
Ruby Falls is a breathtaking natural marvel – it's the nation's tallest and deepest underground waterfall open to the public, and when you see it, you'll understand why it's one of the top attractions in all of Tennessee.
If you visit during the more crisp days of fall or winter, we recommend attending a seasonal event. The popular attraction Rock City plays host to several different exciting events, including Rocktoberfest (which we offer a special package for) and the Enchanted Garden of Lights. 
Where to Stay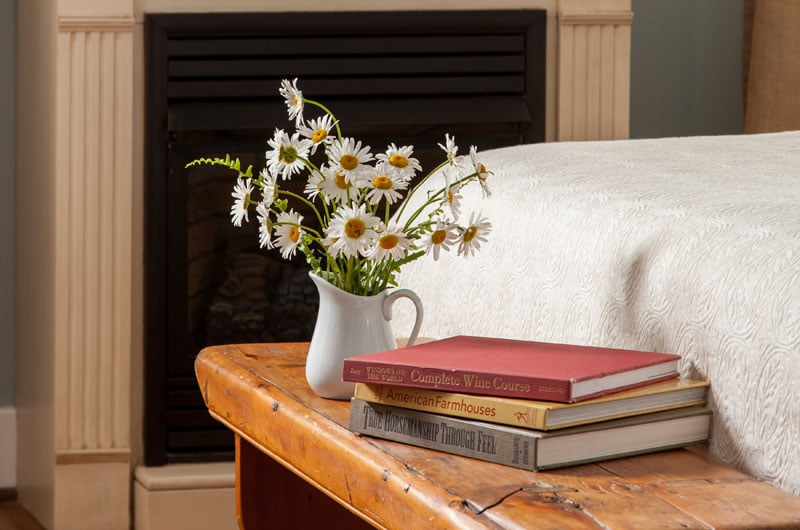 Make the most out of your road trip from Atlanta when you turn it into a weekend getaway! We would love to host you during your time in Chattanooga. Whether you're looking for recommendations on how to explore the city or simply want a private getaway that a hotel just won't provide, Chanticleer Inn provides a gorgeous oasis conveniently located to everything Chattanooga has to offer. 
Be sure to take a look at all of our stunning accommodations before you book your stay!