Living in the city has plenty of perks, but sometimes you need to take a break from the hustle and bustle and spend some quality time with your sweetheart. When you're looking for romantic getaways near Atlanta, look no further than Chanticleer Inn!
Once you've settled on the perfect destination for your romantic getaway near Atlanta, you'll need to plan what to do during your getaway! Make the most of your escape – request access to our free vacation guide today. It's filled with information for all the best places to eat and things to do near Lookout Mountain. 
The Best Romantic Getaway Near Atlanta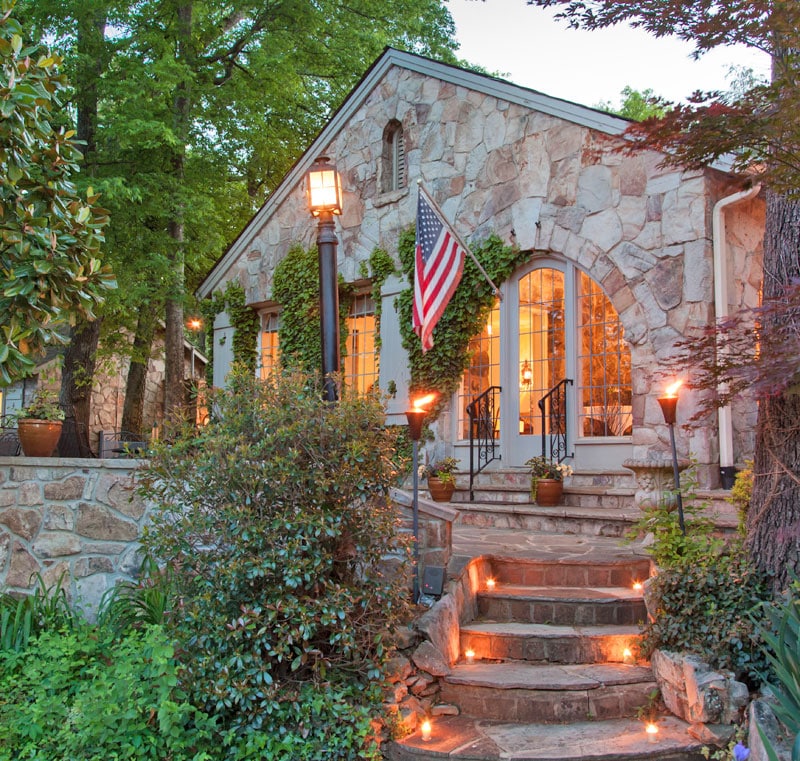 The charming Chanticleer Inn offers a romantic escape far away from the noise of everyday living. And as our inn is about a 2 hours' drive from Atlanta, it's just far enough away to experience something different without having to stress about arranging for airfare or lengthy drives.
Picture you and your sweetheart relaxing with glasses of champagne or wine as you luxuriate in the fresh mountain air and enjoy the view. If your idea of quality time is to stay in and enjoy some privacy together, our rooms provide a relaxing, romantic retreat. 
The inn has a distinctly European style with stone face wall cottages that provide all the traditional ambiance of a European villa while still enjoying luxurious amenities. Guest room amenities include whirlpool tubs and flickering fireplaces, and for maximum privacy, we recommend you consider staying in a cottage.
Other features that will put the finishing touches on your romantic escape include a delicious homemade breakfast each morning, an in-ground pool and sun deck, bocce court, lush landscape and gardens, and evening cookies and dessert. It's the perfect atmosphere to relax and recharge with your significant other.    
Romantic Activities Nearby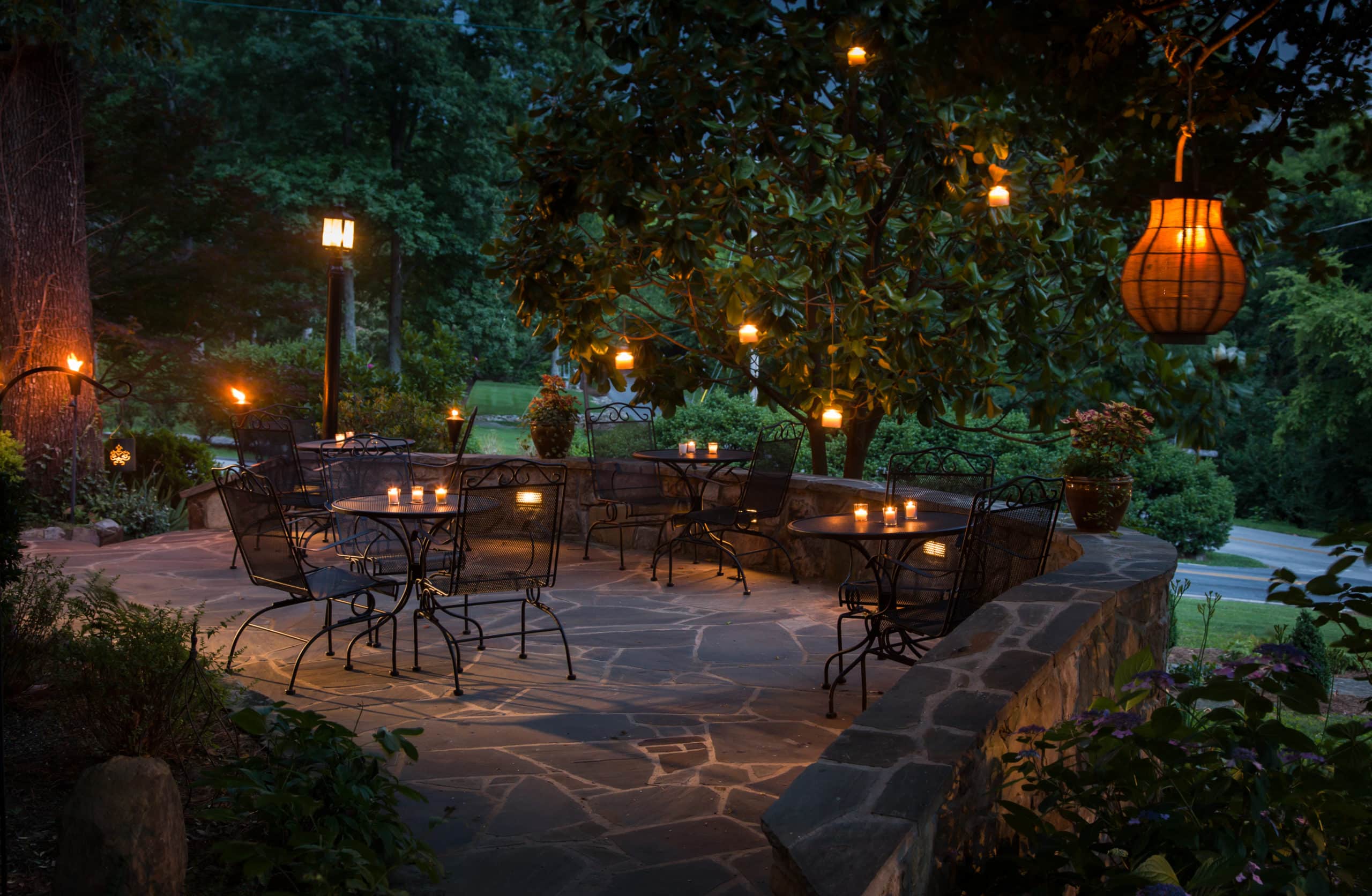 If your idea of a romantic escape includes adventure, you'll be poised for that, too, when you stay at the Chanticleer Inn. Our escape 1800 feet above sea level is just minutes from downtown Chattanooga, TN, as well as some of the best hiking opportunities in the region. It's all up to you! 
Do you want to explore the stunning natural beauty of the area? Chattanooga boasts over 100 miles of hiking on 150+ hiking trails, many of which are within a 15 minute drive of downtown. Our Hiking Above the Clouds package will ensure you're prepared for a romantic outdoor outing with a cooler backpack, picnic, and trail maps of the area. 
If you'd prefer to spend some time exploring downtown Chattanooga, there are plenty of romantic ways to experience it, from dining at excellent restaurants to strolling through the Bluff View Art District. For more ideas, be sure to take a look at our three day Chattanooga Itinerary!
Why Stay At a Bed and Breakfast?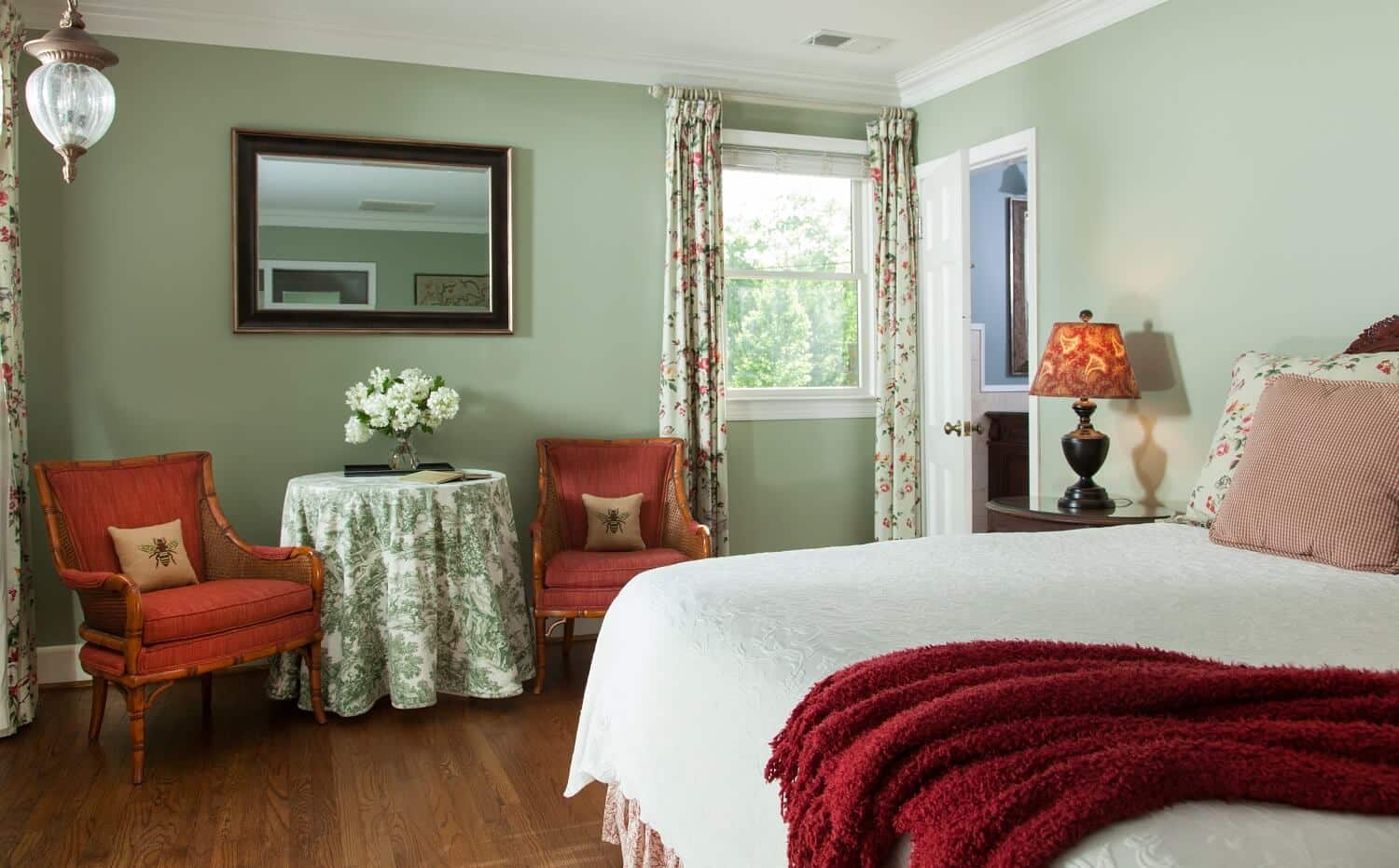 Hotels just don't make the cut when it comes to romantic escapes. The level of detail is rarely up to par and overall, you can expect an impersonal experience. Bed and breakfasts, on the other hand, are known for exceptional hospitality, and our friendly staff at the Chanticleer Inn will make sure your stay here is perfect. 
There's a reason why we're the best in the region and have the number one reviews for the whole of Chattanooga and Lookout Mountain area. Come experience one of the best romantic getaways from Atlanta for yourself. Be sure to browse all of our romantic accommodations, and book your escape today!