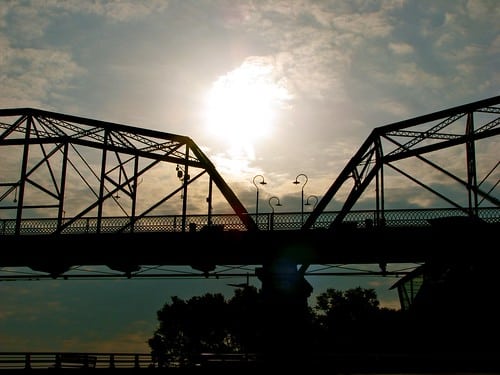 With so many fun and exciting things to do in Chattanooga, it's never too early to start planning for summer.  This is especially true when you consider the popular events and large crowds that are common during the summer months.  Whether you're looking for a little fun in the sun, an adrenaline-pumping adventure, a romantic getaway, or a weekend of fun in the Scenic City, our romantic Bed and Breakfast on Lookout Mountain is the perfect place to spend some time this summer.  Book your luxurious room on Lookout Mountain today, and start planning your summer in Chattanooga.
A Fun Summer in Chattanooga
The summer months in Chattanooga are filled with friendly faces enjoying festivals and music events, exploring beautiful downtown Chattanooga, enjoying the arts, and of course participating in plenty of outdoor recreation on Lookout Mountain and beyond.  A Perennial favorite for Chattanooga residents and visitors alike are the spectacular music festivals held throughout the summer.  Join us this year for the 9-day Riverbend Music Festival in June, or starting May first, enjoy spectacular Friday Nights on the River with the 5-month long Nightfall Concert Series.  The Riverbend Music Festival features over 100 bands, including classic rock, jam bands, country, urban and bluegrass music.  The Nightfall Concert Series brings 2,500 people to downtown Chattanooga each Friday, and features a huge range of talent, from local to international acts.  There is no better time to celebrate the fantastic community that is Chattanooga than at these fun events.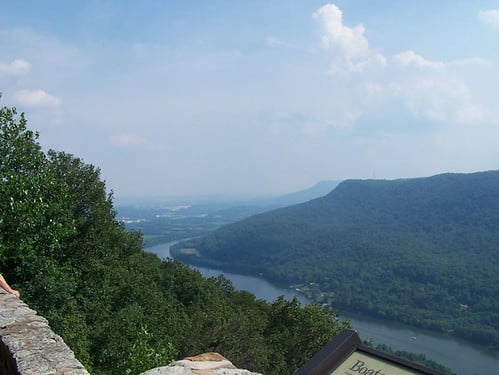 Spend the rest of your summer in Chattanooga exploring everything this great city has to offer. Explore the world-renowned Tennessee Aquarium, hop on a beautiful cruise along the Tennessee River, bike around this eco-friendly city with Chattanooga's free bikes, or explore Rock City Gardens and Ruby Falls on Lookout Mountain.  When you're ready for a little oudoor adventure, Chattanooga won't disappoint.  Test your rock climbing skills at Chattanooga's High Point Climbing and Fitness, kayak, canoe, or paddle board along the river, hike the hills surrounding the Scenic City, or go underground at the regions many interesting caverns, including Raccoon Mountain Caverns.  Summer is an exciting time in Chattanooga.  Don't miss your chance to stay in our luxurious Bed and Breakfast during these peak travel times to Chattanooga, and book your room with us now.