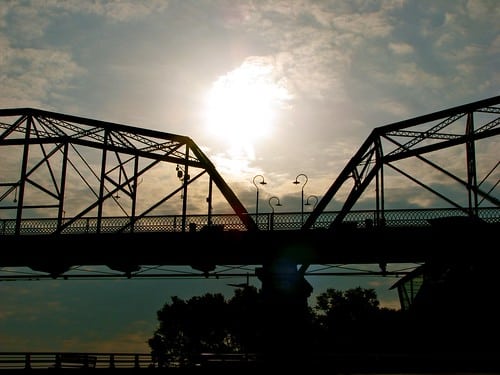 Ranked as one of the South's top travel destinations, and having recently won the contest for the "Best Town Ever" for the second time, Chattanooga should be at the top of your list when considering where to spend this year's summer vacation.  Whether you're here for the tremendous variety of outdoor adventures, the fabulous foodie finds, and the vibrant festivals and events, or whether you're just looking for a fun and new city to explore, Chattanooga has it all.  No matter what it is that brings you to the scenic city, make sure to get a little shopping in while here.  Book your room at our luxury Chattanooga Bed and Breakfast today, and start exploring the eclectic neighborhoods of Chattanooga.
Shopping Districts in Chattanooga
Like most modern cities these days, one of the most interesting ways to explore Chattanooga is to learn the distinctive style and personality for each of it's shopping areas.  In Chattanooga, you'll find a variety of shopping destinations, from unique bargain shops to the high end shops your inner fashionista craves.  If you're the kind of shopper that enjoys one-stop shopping, then Hamilton Place's 200+ stores and restaurants should be high on your list.  However, if you want something with a little more local flavor, then we recommend heading to the trendy North Shore District, where "hip meets historical".  The North Shore area is a fun and exciting place to explore, with a variety of independently and locally-owned boutiques featuring vintage and antique goods, beautiful jewelry and clothing, and so much more.  With the fantastic parks, restaurants, art galleries, and coffee houses to enjoy along the way, you can easily make a day of it in the North Shore.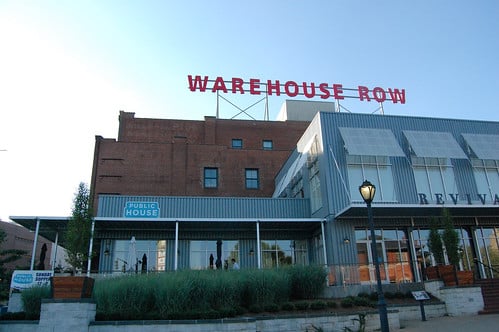 Another fascinating area full of charm and history is Warehouse Row.  Here, you'll find old buildings that were built in the early 1900's, on the site of an old Civil War Fort. Today, you'll find that Warehouse Row is a top shopping destination, including stores featuring distinctive home furnishings, artisanal goods, fashion and design boutiques, and restaurants.  Finally, no shopping trip would be complete without a stop at the world famous Chattanooga Market.  Labeled as one of the 10 best markets in America, you cane expect great things from your time here.  You'll find over 50 different farms that bring their goods here, along with over 130 local artisans offering unique hand-made specialties.  The weekly market occurs on Wednesdays and Sundays at the First Pavilion, or on Saturdays at the Tennessee Aquarium Plaza.  There is always something fun happening at the market.  Make sure to book your room at our Bed and Breakfast today, so you can enjoy the great variety of shopping in Chattanooga.