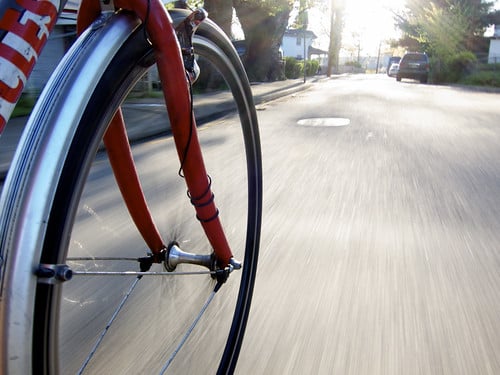 With easy access to some of the regions best road and mountain biking trails, Chattanooga is a wonderful destination for outdoor enthusiasts, avid bikers, and families just looking for a little two-wheeled adventure. Modern-day Chattanooga bills itself as an eco- and bike-friendly city, and is home to Bike Chattanooga, a wonderful citywide transit system that makes it extremely easy to explore the city on two wheels.  Our luxury Bed and Breakfast is located just 10 minutes outside of downtown Chattanooga, on Lookout Mountain, putting you within easy reaching distance to the great variety of Chattanooga biking trails and experiences when you stay with us.
Explore Chattanooga's Biking Trails
If you've chosen Chattanooga for its intense adrenaline-pumping activities, then you're going to love the challenging mountain biking adventures found in the surrounding areas.  The mountains surrounding Chattanooga are varied, and allow for a diverse range of biking opportunities for mountain bikers of all skill levels.  Here, you'll find over 100 miles of singletrack for those that are more technical cyclists, as well as offroad parks and greenways.  The Brainerd Levee/Camp Jordan Loop and Lookout Mountain's Guild/Hardy Trail Greenways are perfect for family or beginner adventures.  There are also a great variety of old forest-service roads for the slightly more adventurous throughout Prentice Cooper State Forest on the Cumberland Plateau, the beautiful Cloudland Canyon Connector Trail on Lookout Mountain, and the Cherokee National Forest. And of course, if you're really looking for the excitement, head to the trails found at Stringers Ridge Urban Wilderness Park, Enterprise South Nature Park and Harrison Bay State Park, where you'll find intermediate to advanced level trails.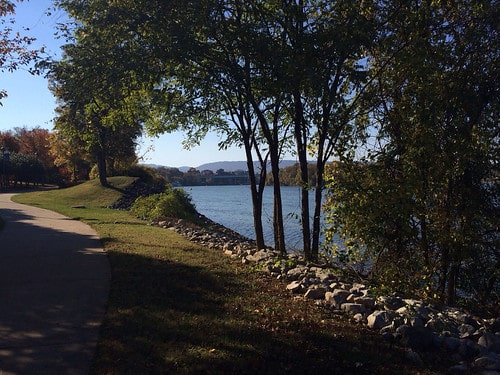 If, like many of our guests, you're looking for a way to spend a more leisurely afternoon along Chattanooga's beautiful Tennessee River, hop on a bike and travel down the Tennessee Riverpark.  This beautiful multi-use trail starts at the Chickamauga Dam, and follows the Tennessee River into downtown Chattanooga. Along the way, see how much wildlife you can spot, enjoy the stunning viewpoints, visit the many great open spaces, such as Amnicola Marsh, the Ellipse, or C.B. Robinson Bridgestop, and enjoy a picnic at one of the many parks along the way.  Other leisurely rides include an audio tour around a 6-mile loop at Chickamauga Battlefield, which includes beautifully restored monuments, wood and pasture lands, and multiple stops at historic points of interest, as well as Enterprise South Nature Park, and the North Chickamauga Creek Greenway.  The combination of experiences in Chattanooga are endless, and we look forward to sharing this wonderful city with you when you stay at our Lookout Mountain Bed and Breakfast.