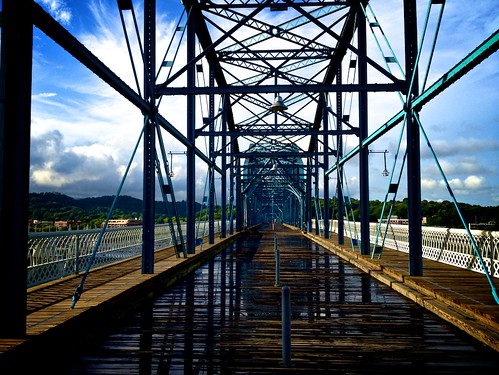 Now that the Holiday season is officially upon us, it's time to start thinking about getting that special gift for everyone on your list.  Most people stay at our Bed and Breakfast to escape their often over-scheduled lives, and to enjoy time unwinding and reconnecting with their loved ones.  However, an exciting day trip to Chattanooga, located just 15 minutes from our Lookout Mountain Bed and Breakfast, can be a wonderful way to spend a day out on the town together.   Chattanooga has a wonderful variety of shopping options, including stores perfect for the bargain hunter, and boutiques for the fashionista in you.  No matter where you choose to shop, you're bound to enjoy Chattanooga shopping and leave with some wonderful items.  Book your room with us today, and take advantage of exquisite holiday shopping, then come back to our romantic Bed and Breakfast for a quiet night alone.
Chattanooga Shopping Districts
If you're the type of shopper that likes everything in one place, then Hamilton Place is the Chattanooga shopping destination for you.  At Hamilton Place, which is Tennessee's largest shopping complex, you'll find 200+ specialty stores and restaurants, making your holiday shopping a breeze.  If shopping in a mall isn't your thing, though, don't fret.  There are still plenty of quaint shopping districts throughout Downtown Chattanooga for you to enjoy. Head over to Chattanooga's trendy NorthShore district on Frazier Avenue, where you'll find a variety of fun and eclectic shops to browse through.  Stroll along these beautiful streets, and you'll find independent one-of-a-kind small businesses owned by passionate locals selling a variety of goods, from handcrafted jewelry to vintage antiques.  While there, take a stroll through the 21 acre urban oasis that is Renaissance Park, walk across the river on the beautiful and historic Walnut Street Bridge, or ride the restored carousel in Coolidge Park.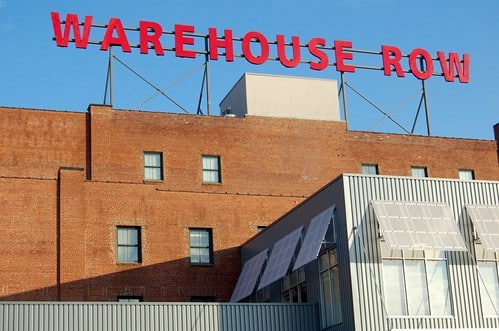 For more Chattanooga shopping, head on over to the unique retail stores and specialty shops inside Warehouse Row, which has recently been turned into an industrial-chic cluster of boutiques. Warehouse Row, which was once a Civil War Fort, is a living piece of Chattanooga history, filled with buildings that represent the vibrant history and commercial culture of Chattanooga.  Other highlights to see while in the area shopping incude Art on Main, the Bluff View Arts District, the University of Tennessee at Chattanooga, the Tennessee Riverpark System, and the acclaimed Tennessee Aquarium.  With such a wonderful variety of local shops to browse, we know you'll have a fun and satisfying day of Chattanooga shopping, before retiring to the comfort and romance of our Bed and Breakfast on Lookout Mountain.  Book your room with us today, and start planning your holiday escape to Chattanooga.