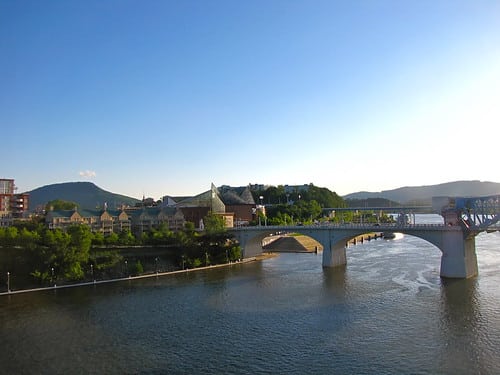 Chattanooga, Tennessee, hailed as one of the most affordable vacation destinations in the country, is also considered to be one of the South's most popular travel destinations.  It's no surprise, either, with so many fun activities and attractions to choose from in the surrounding area.  Situated along the Tennessee River and near the mountains of Southeast Tennessee, Chattanooga is a beautifully scenic city where you'll find endless opportunities for outdoor adventure.  In addition, you'll find other world-class attractions, like the Chattanooga Markets, amazing restaurants fit for the foodie in you, and plenty of art, shopping, and live events to keep you entertained for weeks.  Located just 15 minutes outside of the city of Chattanooga near Lookout Mountain, Chanticleer Inn Bed and Breakfast is the perfect travel destination for guests looking to take advantage of all this great city has to offer.  Book your room today, and get started on planning your Chattanooga vacation.
 Explore the Chattanooga Markets
The main Chattanooga Market at the First Tennessee Pavilion, which is now in its 13th year of operation, is the larget local market of its kind in the region.  This wonderful market features an array of fresh produce, meat, and cheese, in addition to live music and popular local food trucks.  There is a major theme and many events each week, so you'll always find something new and exciting when you visit.  For example, next week the Chattanooga Market will be celebrating the Tomato Festival.  Here, there will be many tomato varieties on hand, as well as local farmers to talk to and recipe demonstrations from the Culinard Culinary School.  In August, food lovers in particular won't want to miss the Five Star Food Fight, where local chefs compete and show off their culinary skills under pressure.  This exciting event is one of the top annual attractions at the Chattanooga Market, and will feature 5 local chefs, including last year's winner Blacky Smith of Beast and Barrell.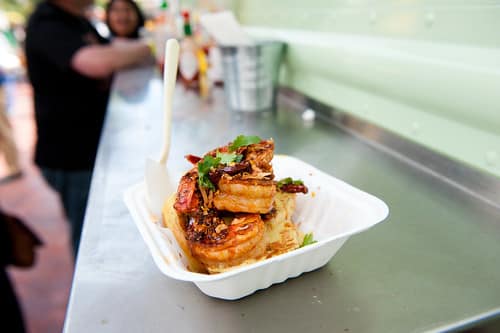 A popular new market this year is the Wednesday market, which is new for 2014, and also held at the First Tennessee Pavilion.  The Wednesday market is smaller than the traditional Chattanooga Market, and features live acoustic music, fresh produce, artisan foods, and of course local food trucks.  On Saturdays, shoppers can head to the popular River Market, which features live music, arts and crafts, jewelry, and hand-made apparel.  This charming market is held at the plaza at the Tennessee Aquarium.  With all of the excitement at our local markets, we know you'll enjoy your time here.  Book your room at our Chattanooga area Bed and Breakfast now, and join the fun this summer at local Chattanooga Markets.