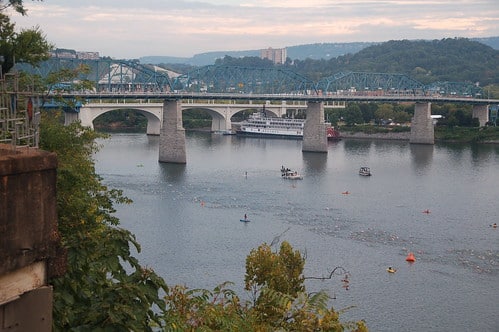 The Ironman Competition series is an iconic athletic event, known to attract some of the most elite athletes in the world.  With access to some of the best outdoor recreation in the country, we think Chattanooga is the perfect host for one of the Ironman competitions. Chattanooga has long been a premier destination for those seeking adventure and adrenaline-pumping fun in the outdoors.  The Scenic City is home to some amazing venues for rock climbing, biking, hiking, white-water rafting, boating, and so much more.  This September, Chattanooga takes its love of extreme sports one step further, and becomes the 11th race in the iconic 2015 Ironman U.S. Series.  If you want in on the action, whether you're participating or just watching, now is a great time to book your room at our luxurious Bed and Breakfast on beautiful Lookout Mountain.
Chattanooga's 2015 Ironman Competition
Set amidst the dramatic scenery of the Tennessee River Valley, Chattanooga is arguably one of the more beautiful destinations for the Ironman Series.  This year's race will begin with a 2.4 mile swim down the rapid currents of the Tennessee River.  If you'd like to see these brave athletes in action, head to Chattanooga's beautiful Riverwalk.  Afterwards, competitors will hop on their bikes and take off on their 112-mile tour through Chattanooga's most scenic mountains and valleys.  If that's not enough to exhaust even the toughest of competitors, the race will end with the usual 26.2 mile run through beautiful downtown Chattanooga, the south side, Riverview, and the Northshore District, before finishing on Ross Landing.  There are many great places to enjoy the action along the courses. A crowd favorite place to watch the race is along the iconic Walnut Street Bridge, but head just beyond and you'll find yourself in the North Shore District, where you can grab a bite to eat or a cold drink as you cheer on these amazing athletes.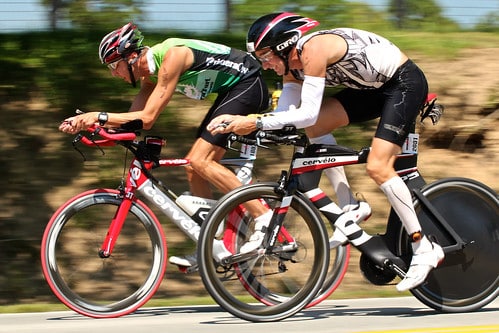 If you're looking to train for this event, there are 2 exciting Ironman races happening before the series comes to Chattanooga.  The first happens on August 9th in Benton Harbor Michigan, followed by one in Gilford, New Hampshire on August 16th.  The top 50 participants of this spectacular event will earn the privilege of heading to the 2016 IRONMAN World Championship in Kailua-Kona, Hawaii.  No matter your reason for visiting Chattanooga, the Ironman Competition is always an exciting event to watch and enjoy as you explore the greater Chattanooga area.  Don't wait until it's too late.  Book your room at our luxury Bed and Breakfast during this busy weekend today.