One day you're slathering on sunscreen and swimming in the river, then before you realize it, fall comes and transforms the Chattanooga Valley into a vibrant autumn landscape. With large trees covering almost every square inch of the town you'll have no trouble finding somewhere to enjoy the fall foliage. If you want somewhere special, however, we have a couple of places in mind.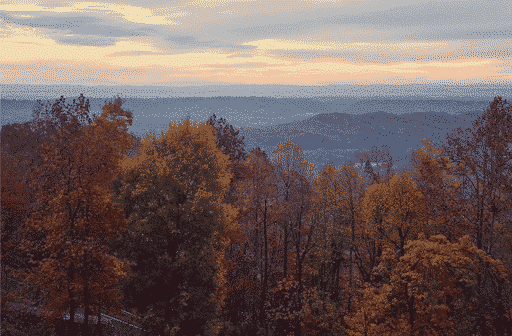 Drive
Highway 27
Just north of town, you'll find Prentice Cooper State Forest, an expansive preserve with hiking trails, a river, and a winding road through the heart of it. Highway 27, also known as Suck Creek Road, shows just how quickly you can immerse yourself in nature. Bring a camera and stop frequently as there are some viewpoints that are just too good to miss. 
Ocoee Scenic Byway 
For a longer drive, head out East to the Ocoee Scenic Byway. The vibrant colors of the leaves in contrast to the blue waters of Lake Ocoee make for some of the most beautiful sights around. Make sure to drive up Highway 30 as well for expansive views in all directions.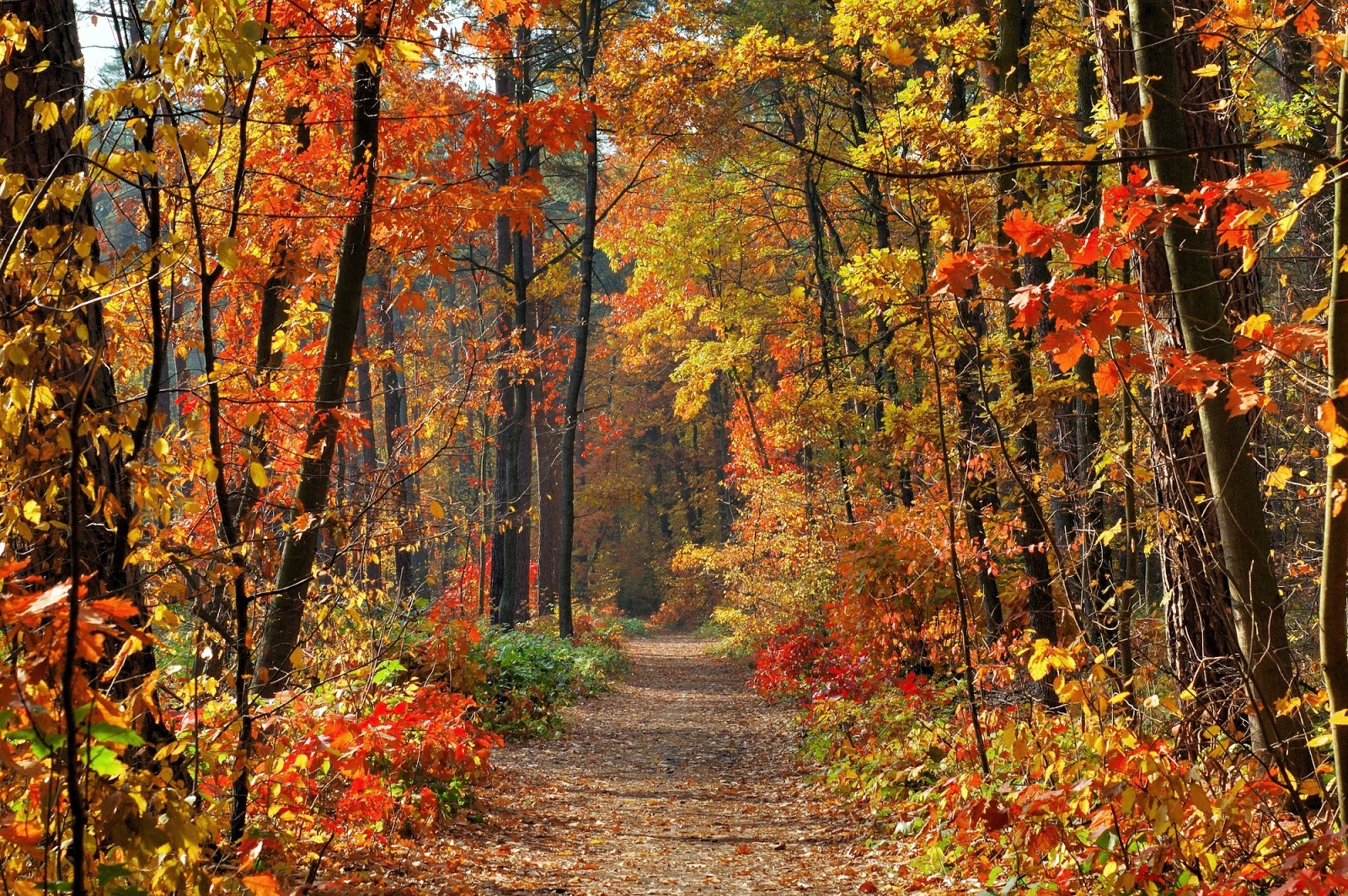 Hike
With a jaw-dropping waterfall, over 60 miles of hiking & biking trails, and large swaths of untouched forest, the Lula Lake Land Trust is one of the best places for a day in the woods. There are two main loops, the Classic Loop which takes you to all of the best forest gems in about 3.4 miles, and the Adventure Loop which adds a couple of miles of extra sightseeing for a total of 6.1 miles. Either way, you'll fall in love with this preserve. 
Just north of town lies Prentice Cooper State Park, a large swath of land with over 35 miles of trails winding through meadows, forest groves, winding rivers, and more. In the autumn almost every tree transforms to make a warm landscape that you just can't get enough of. Prentice Cooper has several popular hikes like Mushroom Rock via Suck Creek and Snoopers Rock Trail.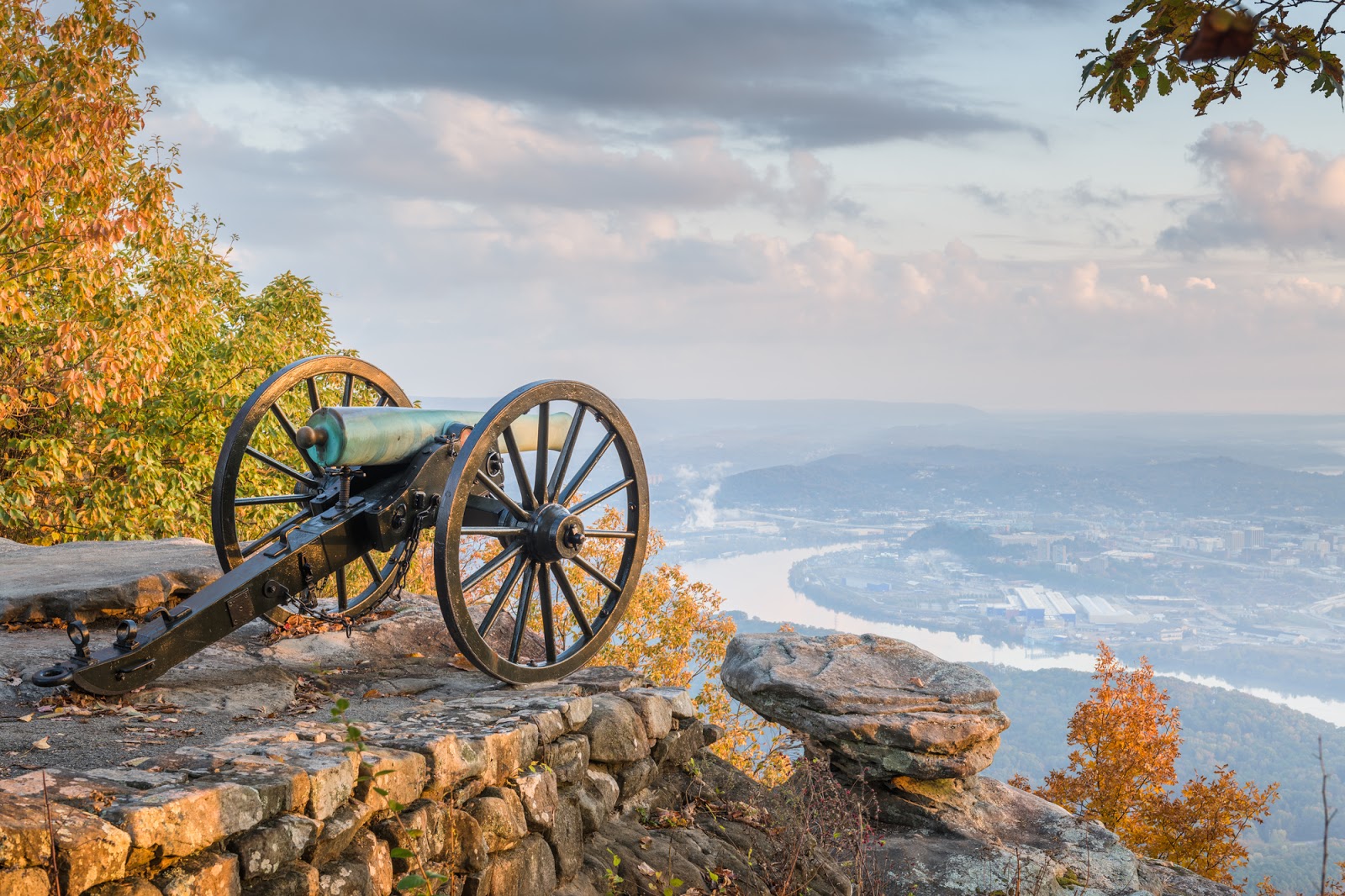 Relax
Lookout Mountain Incline Railway
Sit back, relax, and take in the views with a scenic ride on Lookout Mountain's famous Incline Railway. This mile-long ride climbs a 72.7% grade to the top of lookout mountain. Along the way you'll enjoy views of the valleys and surrounding mountains plus a panoramic view from the top of Lookout Mountain. While this train ride is stunning any day of the year, fall is hands down the best time to visit. 
From sight-seeing cruises to sunset excursions to 21+ 'booze cruises', a ride on a Southern Belle Riverboat is one of the best ways to enjoy Chattanooga. Enjoy the fresh air and unobstructed sights from the top of the deck. Most cruises are about 3 hours long so you can enjoy them in the afternoon before dinner or early in the morning.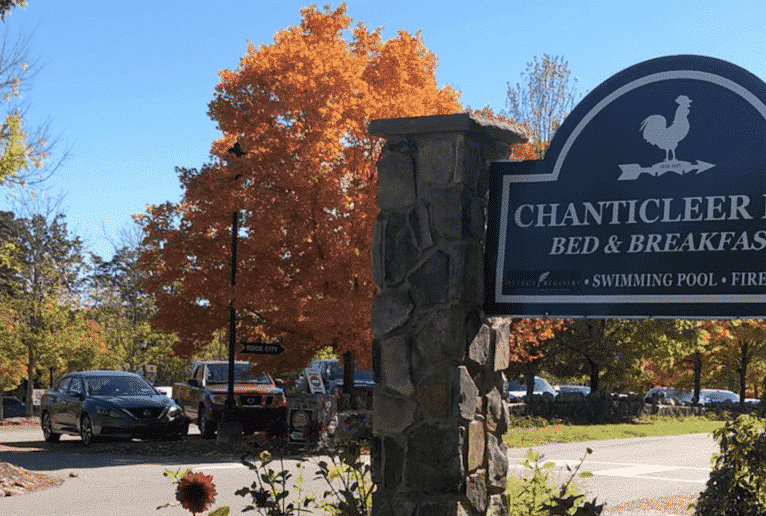 You don't have to travel at all to enjoy the fall foliage. Simply wake up from your luxurious rooms at Chanticleer Inn B&B and step outside. With lush trees and landscaped gardens, the grounds bloom into a stunning array of reds, oranges, and yellows. You can enjoy your morning cup of coffee in the morning or roast a marshmallow over our firepits in the evening while surrounded by color. 
Chattanooga in the fall never fails to impress. Plan your trip and come stay at Chanticleer Inn B&B just 10 minutes from downtown Chattanooga. Whether you spend your day hiking, biking, boat riding, or simply enjoying a slower pace of life, you'll be glad to return to your luxurious rooms and suites at Chanticleer Inn.