If you're looking for a different way to spend the holidays this year, consider traveling to Chattanooga at Christmas! The charming town transforms into a festive wonderland around the holidays, making for the perfect setting for a getaway.
Discover everything Chattanooga has to offer when you access our free Vacation Guide! It's filled with all the top attractions, from restaurants you don't want to miss to special places unique to the area. 
Chattanooga at Christmas: What To Expect
Weather in Chattanooga at Christmas
Chances are, weather is one of the first things on your mind when it comes to planning out your holiday in Tennessee. What kind of temperature can you expect? Will it snow? Overall, Chattanooga tends to enjoy mild weather, so if you're looking for cooler holiday temperatures without the headache of traveling in snowy weather, this may just be the perfect place for you! On average, Chattanooga doesn't see more than an inch or two of snow per year. 
Events in Chattanooga at Christmas
Attending festive events is a great way to get into the holiday spirit. Here are a few of our favorite Christmastime events in Chattanooga!
On weekends in December, you'll find the Chattanooga Market transforms into a cheery Holiday Market! It's complete with 200+ local vendors displaying everything from tasty food to beautiful art and intricate crafts. Whether you're hunting for a unique last-minute gift or simply want to browse the wares, the Chattanooga Holiday Market is a wonderful place to spend some time. 
If you only see one of Chattanooga's Christmas attractions, make Rock City's Enchanted Garden of Lights it! This award-winning display has been a tradition for more than two decades. Each year, the magical decorations, live music, and holiday cheer bring crowds of people to delight in the festivities. Enjoy a gingerbread cookie with a steaming cup of hot cocoa as you marvel at the dazzling light displays!
If you find that the Enchanted Garden of Lights just makes you want to see more holiday displays, you're in luck! The Enchanted Garden is one of a series of destinations on the Holiday Trail of Lights. This trail leads you through 12 of Chattanooga's top holiday attractions, ensuring you won't miss out.
Celebrate Christmas with a magical trip underground to visit Santa! You'll travel along a secret passage to the North Pole, where you'll discover a glittering ice cave, Sugar Plum Fairy Village, and a special surprise at the end. 
The Tennessee Valley Railroad offers two different holiday-themed rides. Their most popular is the North Pole train ride. Since 1999, the trains have taken riders on an imaginary journey to the North Pole, complete with refreshments, storytelling, and occasional sing-a-longs. 
They also offer a Christmas Dinner Train, which is a four-course dining experience aboard an early 20th century restored dining car. The ride spans two hours – the perfect amount of time for a leisurely dinner among vintage, cozy surroundings!
Throughout the month of December, the Tivoli Theatre hosts several exciting holiday events. The most popular of these is the ballet classic: the Nutcracker. Chattanooga Ballet will present Chattanooga's own production of The Nutcracker December 13 – 15.
Stay Nearby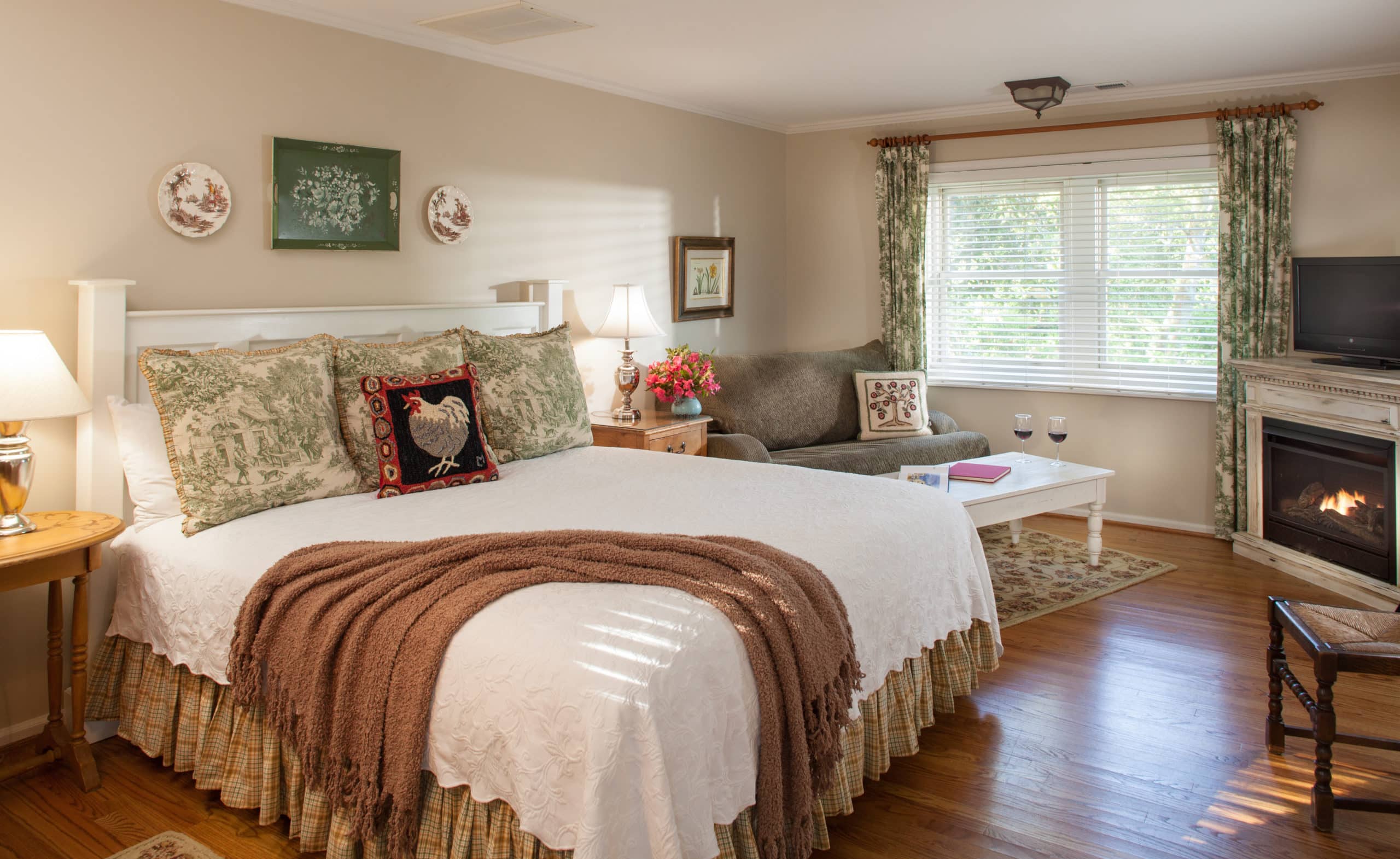 Chanticleer Inn provides you with the perfect place to spend the holidays. Return to your cozy room after a magical evening enjoying the holiday festivities. Each beautifully decorated accommodation features a private bath, luxurious beds, and individual central heating, and most feature a private patio, fireplace, and/or whirlpool or steam shower. 
Book your stay today to make sure you get your choice of dates!