So, you've found the love of your life and you want to pop the magical question! The only problem is that you don't know which setting to choose. Intimate and romantic restaurant? Hike with a panoramic view? No matter what kind of proposal you're looking for, Chattanooga has the perfect spot for you. 
With a Sunset View
For the couple looking for that perfectly picturesque engagement, Chattanooga has more than enough options. This picturesque town is surrounded by thick forested woods, winding river valleys, and mountains with panoramic views of it all. We have curated a list of our favorite sunset spots that would work as the perfect backdrop for your engagement. You can hire a photographer to follow you around and capture the moment during the golden hour.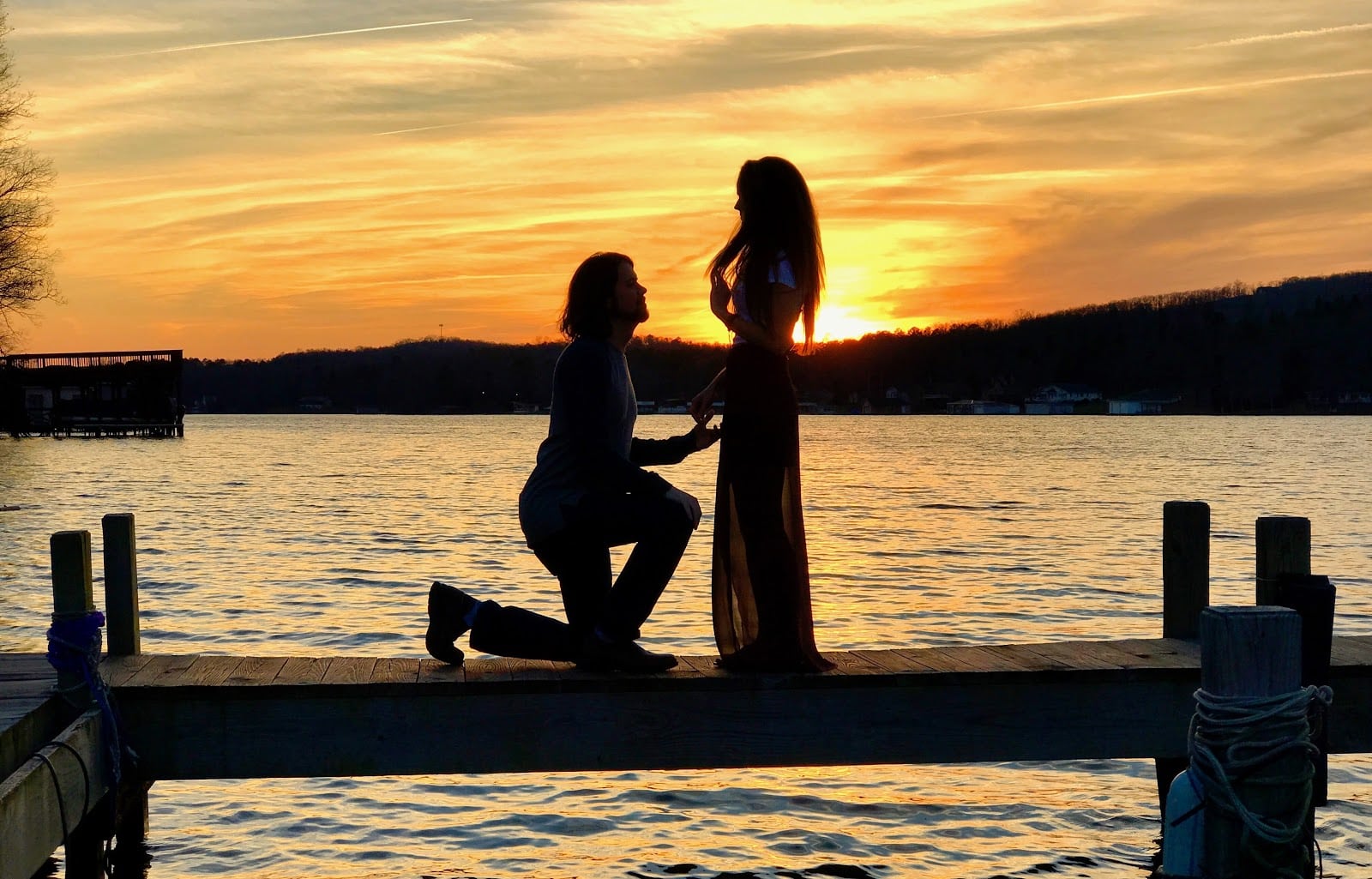 In Downtown Chattanooga
If popping the question over dinner doesn't intrigue you, then hold off on the proposal until after. Take a casual stroll around the city and arrive at the Walnut Street Bridge. This pedestrian-only bridge over the Tennessee River is romantic both day and night. Plan to arrive before sunset to catch the golden hour over the water or wait until after dark when the bridge lights up for a dreamy setting. If you cross the bridge you'll find yourself at Coolidge Park, home to an antique carousel. You can either pop the question in front of it for a stunning backdrop or present your partner with a ring while riding around. 
In Front of a Waterfall
Chattanooga has more than enough waterfalls to go around and many are just a short walk up a scenic trail. Go early in the morning to beat any crowds and have the whole place to yourself. Plus you'll have all day left for celebrations. Find our favorite easy waterfall trails and you'll be halfway to planning your proposal. 
At a Winery
Do you and your partner LOVE wine? Then pop the question at Lookout Winery. With incredible wines, a great view of the river, and an intimate setting, this is the perfect place for a proposal. Pro-tip: grab a bottle of wine (or two) and save them for your wedding night or anniversary. This will be a proposal you'll want to remember over and over again. 
Over Dinner
Popping the question in a nice restaurant never goes out of style. Plan a nice night out during your trip to Chattanooga and your partner won't suspect a thing! St. Johns Restaurant is the perfect setting for a romantic date night, anniversary, or a proposal. Elevated fare is made with seasonal ingredients and served in a vintage space with chic decor. If you're looking for a comforting space with warm decor and sustainable seafood, Canyon Grill in Lookout Mountain is the place to go. Alternatively, if you are looking for an intimate Italian restaurant to start your lives together, look no further than Alleia Restaurant.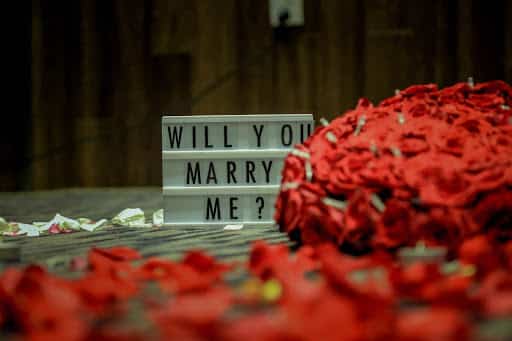 This refined bed & breakfast in Lookout Mountain is the perfect place to stay during your getaway to Chattanooga. Surprise your loved one with a ring during breakfast or let the innkeepers help you plan a grandeur surprise right in your room. Plan a day out on the town filled with shopping, dining, and explorations and let our innkeepers fill your room with roses, chocolates, champagne, and engraved champagne flutes. Imagine the look on your partner's face as you return to the most romantic surprise. 
Bend the knee at any of these romantic Chattanooga settings and your partner will be sure to say yes! Afterward, you can celebrate with a glass of wine, a romantic riverboat tour, or just admiring the ring in your luxurious suites at Chanticleer Inn B&B.