This little outdoorsman's paradise in the foothills of the Appalachian Mountains is absolutely dreamy during the summertime. When the temperatures read 80 you'll find the entire town out and about soaking up the sun, riding bikes around the woods, and playing in the water. If you want to jump in and cool off this summer, we've got the ultimate bucket list for you!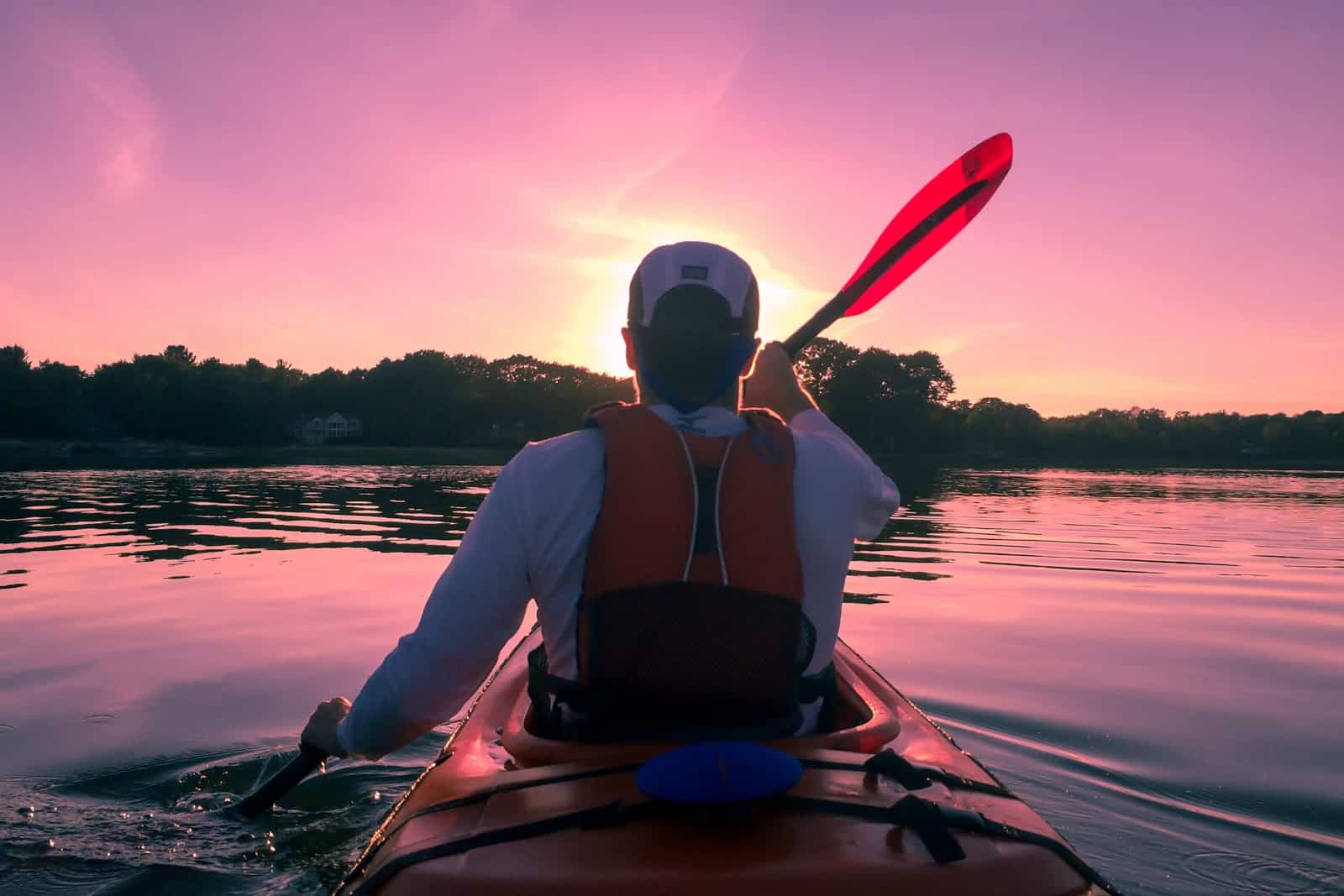 SUP or Kayak the River
On a hot summer's day, nothing sounds better than dipping your toes in the Tennessee River. This gentle floating river is dotted with people kayaking, canoeing, and stand up paddleboarding. You can bring your own floatation device of choice and drop in almost anywhere along the river or skip the hassle and rent one from L2 Outside. They offer SUP and kayak rentals by the hour so you can explore for however long you'd like.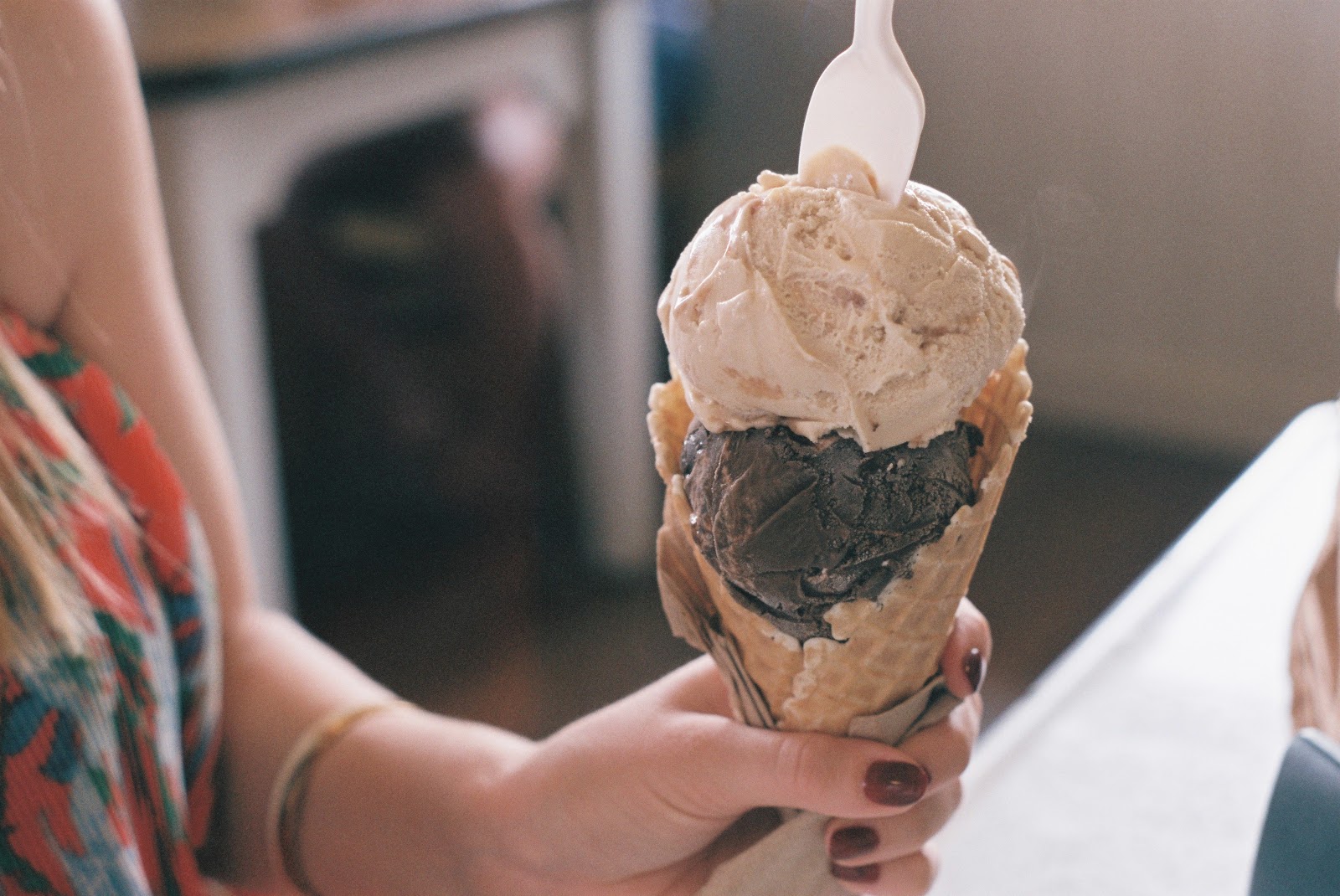 Enjoy a Scoop of Ice Cream
Sink into sweet and heavenly bliss with a scoop of ice cream from our favorite locality Clumpies. Since 1999, Clumpies has been serving up homemade batches of ice cream that will make your mouth water just by thinking about them. With 3 locations (and a traveling truck) you'll never have to travel too far for a scoop. One of our favorite locations is the Northshore location across from Coolidge Park so you can enjoy your ice cream with some shade and a view. 
Fly Through the Sky
Calling all adventure seekers, adrenaline junkies, and those looking to make the most out of life. Here in Chattanooga, you can test your hand at Hang Gliding on Lookout Mountain! Helpful instructors will teach you the ropes and fly tandem with you on your flight. Get a bird's eye view of downtown Chattanooga, the Tennessee River, and the Appalachian Mountains. This experience really is one of the most unique things you can do in town.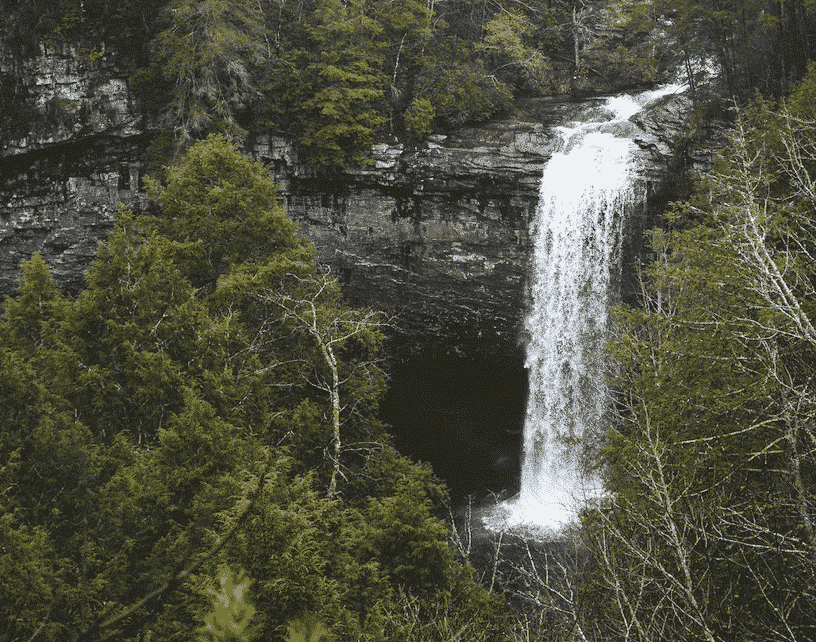 Hike to a Waterfall
I know the last thing you probably want to do on a hot day is go for a hike. However, when your hike leads you through a shaded trail to a cool waterfall in the mountains, your opinion may change. There are tons of Easy Waterfall Trails Near Chattanooga ranging from less than 1,000 feet to just over 2 miles long. A quick and beautiful walk will lead you to a stunning oasis that you won't want to leave behind. 
Grab a Cold, Crisp Brew
Chattanooga has breweries popping up all over town! From funky & colorful breweries to industrial chic taprooms, you can find somewhere to sit down and enjoy a locally made beer. Realistically you could visit any brewery in town and be guaranteed a great time. Chattanooga Brewing Company is a popular spot for its beautiful beer garden that allows you to enjoy their signature ales while soaking up the sun. Oddstory Brewing Company boasts an impressive selection of draft beers from flagship favorites to new and exciting blends. 

Explore the Caves of Ruby Falls
Ruby Falls on Lookout Mountain is truly unlike anywhere else. This stunning waterfall is hidden from the world, tucked away deep underground. You can take a tour of the caves and waterfall any time of year, but it is especially refreshing during a hot summer's day. Tour guides will walk you through the formation of the caves, the accidental discovery of this majestic waterfall, and to the deepest and tallest cave waterfall in the nation. 
Visit the Aquarium
If you're a little tired after hiking to waterfalls, hang gliding off Lookout Mountain, and exploring the waters, the Tennessee Aquarium is the perfect place to relax. Leisurely walk around this acclaimed aquarium and marvel at the different species and animals inside. Watch a movie on the IMAX and submerge yourself in ocean life. We suggest planning at least two hours here to enjoy all of the great displays, attractions, and exhibits throughout this aquatic museum. 
Grab a Bite
Take a midday breather and head into one of Chattanooga's great lunch spots for a tasty treat. Several places boast great patios and outdoor seating areas so you don't have to miss out on the beautiful weather. OPA, a Greek restaurant on Northshore will make you feel like you're on a Mediterranean island with its delicious food and rustic patio. Whiskey Thief has a rooftop bar and a select menu of snacks and shareable meals to enjoy with a signature cocktail while you watch over the city. 
Even during the warmest days of summer, the Chanticleer Inn Bed & Breakfast always stays cool. Return to your plush rooms and enjoy our gardens with a glass of wine or an afternoon charcuterie board. Don't forget to bring your bathing suit and spend some time relaxing by our pool. Book your stay today!